ON AIR (2019)
ON AIR is an hour-long performance. The artist sits behind a one-way mirror and eats in front of the street in downtown. By creating a physical scene of Mukbang, a live-streamed eating show, this work reflects on everyday life as spectacles, the pursuit of beauty, and social loneliness in digital age.
︎︎︎As a big fun of Mukbang, I started this project by Mukbanging to myself
Then I did three different performance for the public, focusing on different aspects.
︎The first one was during open studio. The audience can not only listen to ASMR sound and comment on Instagram live, but also have
physical interaction
with me.
︎The second one was at the opening night at Sol Koffler Gallery. To emphysize on making the
spectacle
, I binge ate a KFC bucket with
exaggerated
facial expression. In the end, I threw up everything I ate into the same bucket, as many Mukbang braodcaster does.
︎The third one was in public but without any audience. One of the reasons people watch Mukbang is due to the fear of
eating alone
.
︎︎︎2019.4.11 9:00pm-10:20pm Interaction

︎︎︎2019.10.3 7:30pm-8:30pm

Spectacle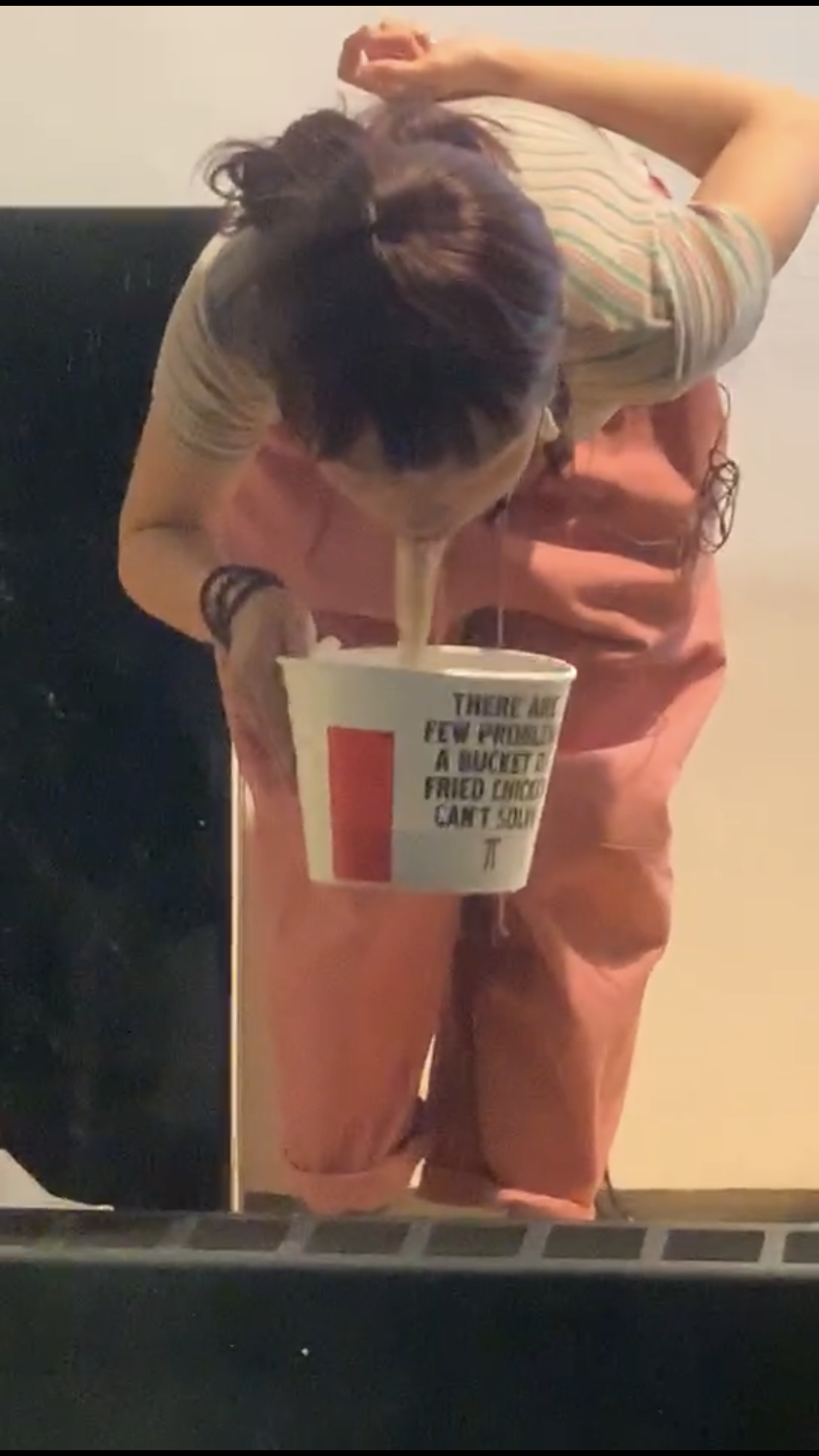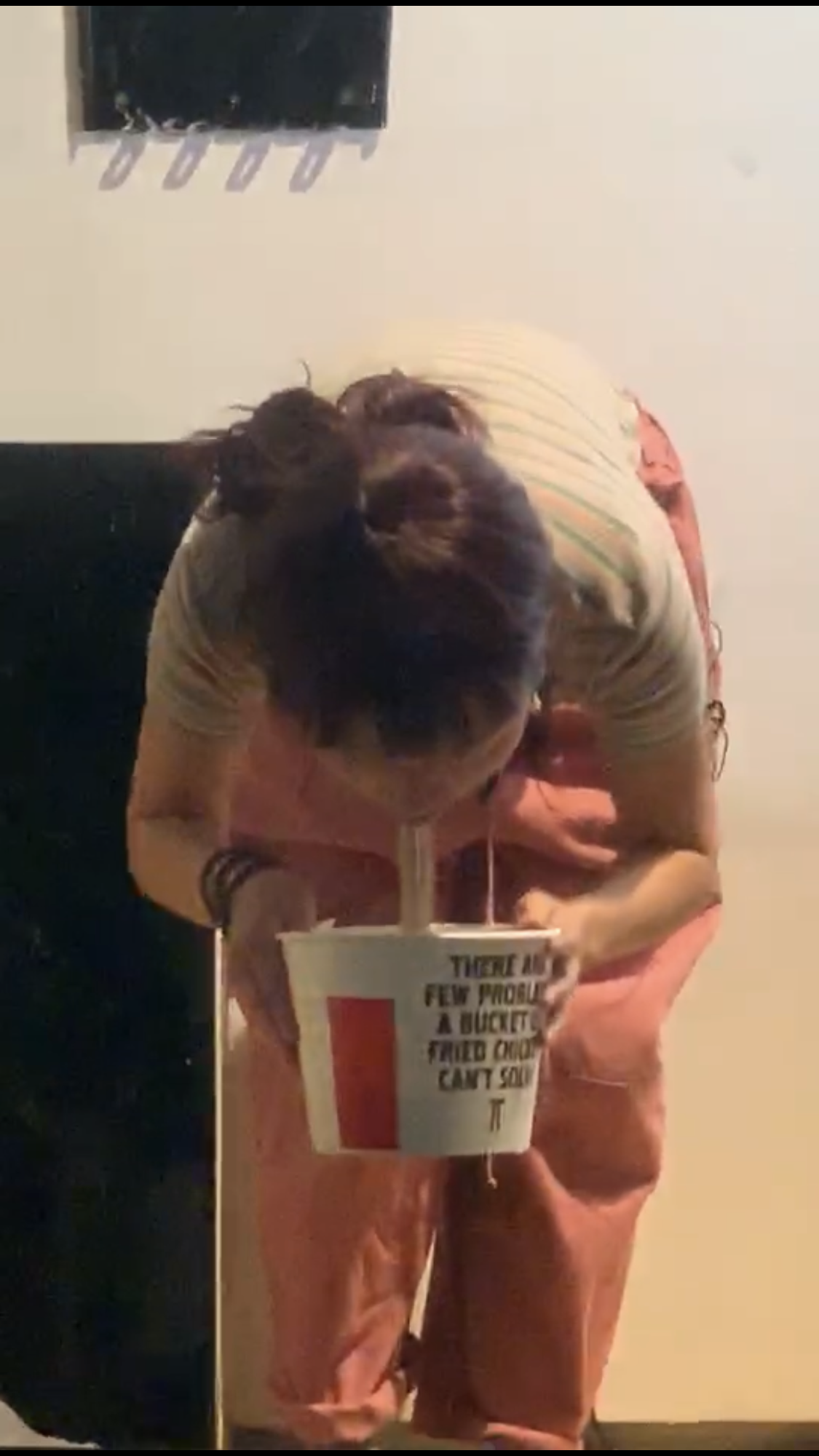 ︎︎︎2019.10.22 7:00pm-8:20pm Eating alone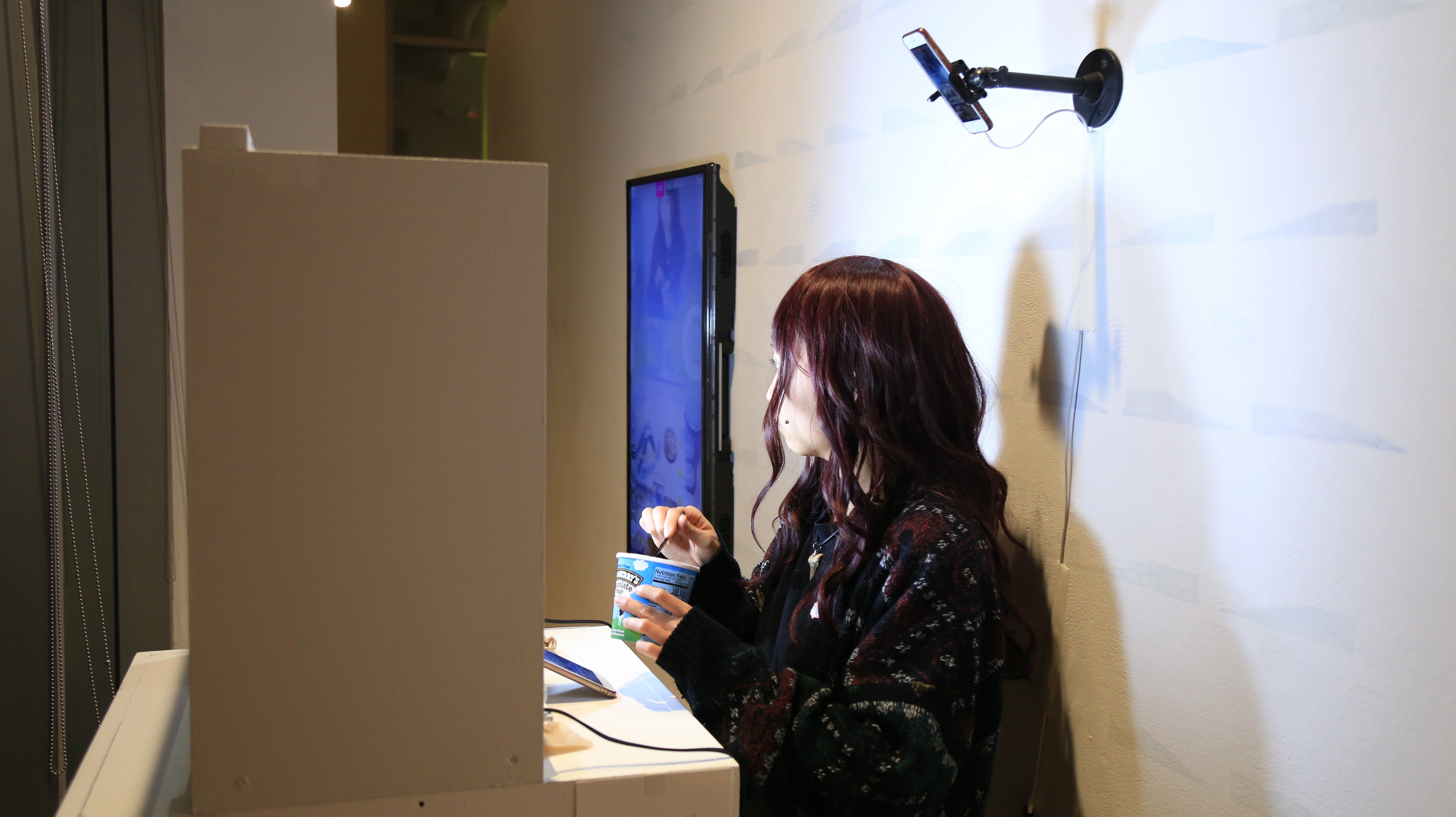 In the article Overcoming Isolation Through Mukbang, the Subculture Where People Watch You Eat, it says "Mukbang is predictable result of a culture that centers on "the spectacle." Social interaction has gotten to the point where it can't even exist without being mediated in some way or another, through screens, virtual devices, interaction, and running commentary."